Recruitment for Joy Primary School for 2022/2023 begins on October 1, 2021.
The decision on the admission of a child to school is decided by:
- observation of the child's behavior with the early school teacher and school psychologist,
- interview with parents.
Recruitment of children to the first grade takes place by observing the child's behavior. The child is not examined. During the recruitment meeting, the teacher of early school education and school psychologist will observe the child in terms of emotional, social and cognitive maturity as well as graphomotor efficiency.
Parents interested in enrolling a child at Joy Primary School are asked to send an application inquiry to the following e-mail address sekretariat@joyprimaryschool.pl until February 15, 2022.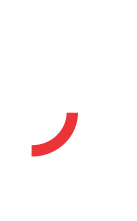 By the end of February, 2022, parents will be informed by e-mail about the dates of recruitment meetings.
By the 15th of February 2022, parents are asked to send by e-mail a copy of the "Information Sheet on the child's school readiness" to take up a primary school education issued by the kindergarten that the child attends.
By the end of April 2021, parents will be informed via email about the recruitment results.